Add an elegant touch to your unforgettable wedding.
Create your own special moment - including the bride and groom's entrance, the conclusion of the wedding toasts, the cutting of the cake, the first dance or the bride and groom's departure.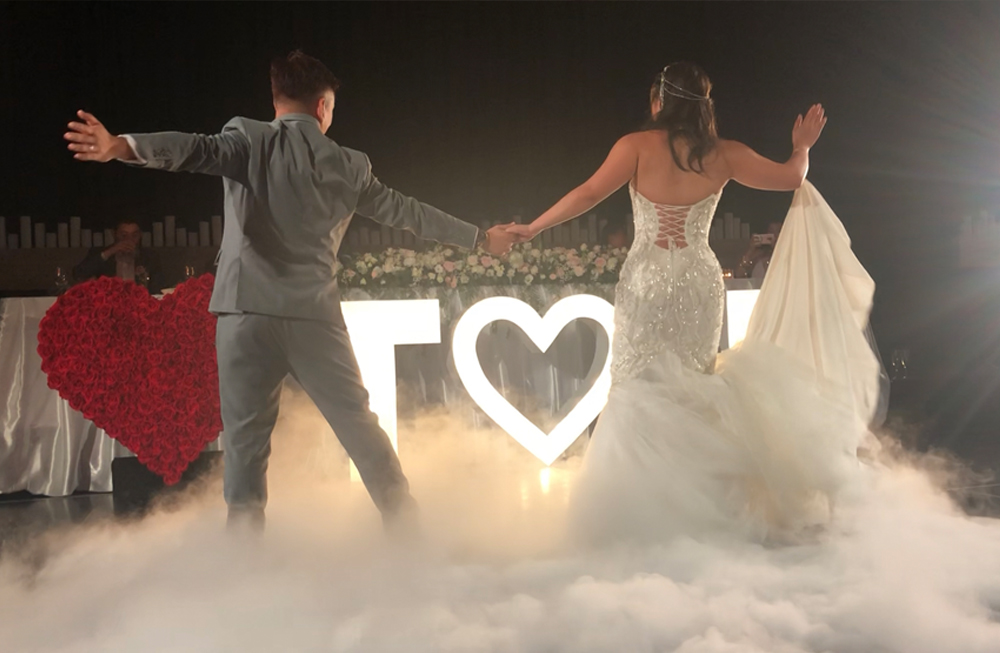 Dancing on a cloud (DRY ICE)
Just like a magical fairytale, our dry ice machines are a must for your first dance. Low-lying velvet blanket of clouds creates a mystical, romantic, and unique effect!
Captivate your guests as they enter the room with something truly spectacular.
Uplighting creates ambience and can transform your 'one of a kind' venue.